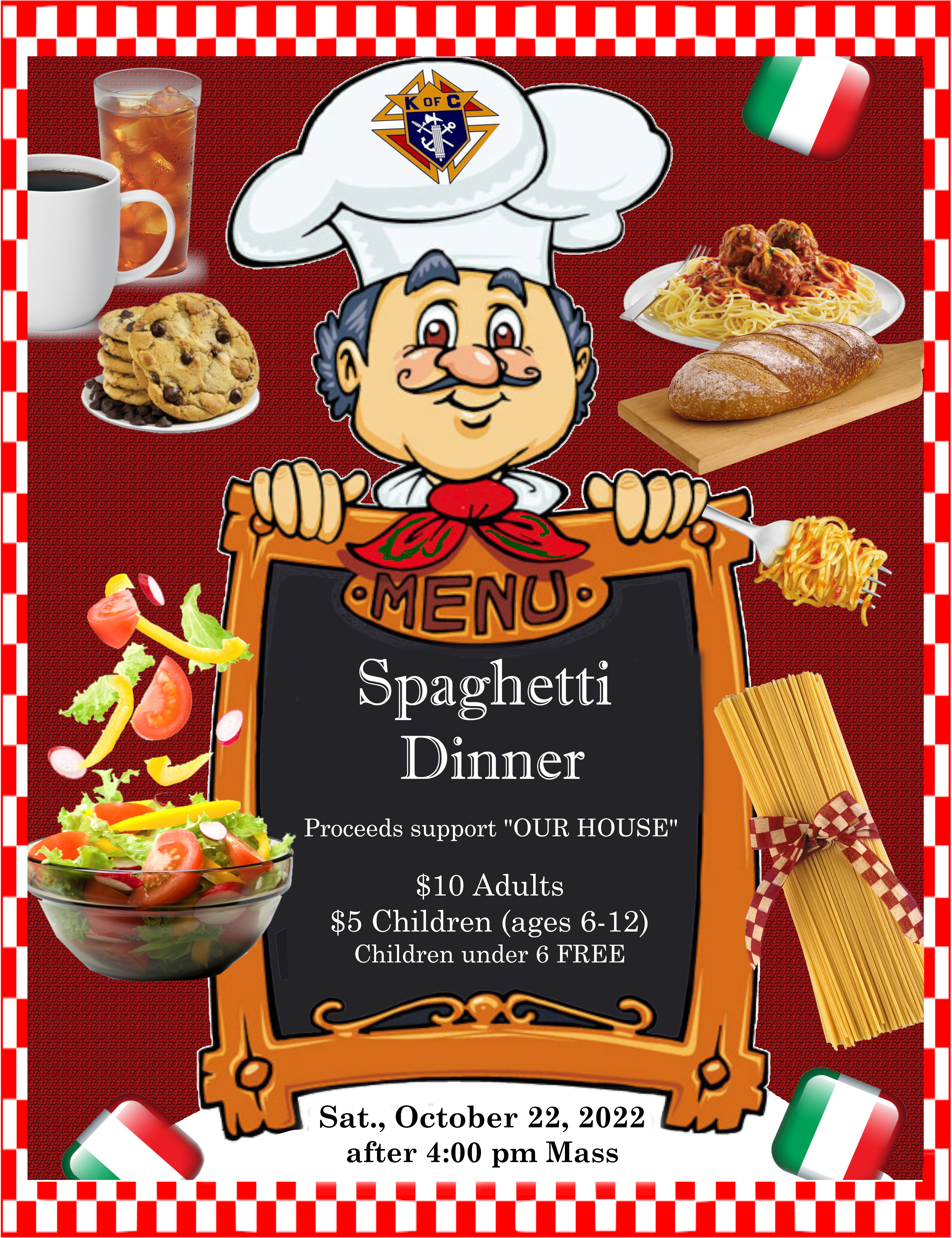 This beautiful poster was created by Mry Paradis. Please consider sharing it on your local media.
OUR HOUSE is a ministry at St. Edwards.  It is a rewarding mission that enhances the lives of people, young and old, that live with physical, emotional, or social challenges.
Tickets can be purchased after the weekend Masses, or at the door. Ticket prices are $10 for adults, $5 for children 6-12, and children under 6 are FREE.
Please join us for an evening of spaghetti and meatballs, tossed salad, Italian bread, dessert and beverage!