On September 24th and 25th, Saint Edwards and Corpus Christi Knights of Columbus Councils #11064 and #10869 held a joint Soccer Challenge shootout, Thirty-five boys and girls between the ages of 9-14 participated on Saturday, allowing us to hold a second round to determine winners of the Corpus Christi/Saint Edwards District and to determine our representatives to the Regional and State competition at West Point. On Tuesday, December 6, we finished up the season with an awards presentation for the first and second place competitors at Saint Edwards parish.
Shown below and in photos are:  (Front Row, Left to Right) Maximilian Szczesny (Runner Up B9), Joseph Ignatz (Runner Up, B10), Kasia Barletta (Runner Up, G10), Isabella Hess (First, G12). (Back Row, Left to Right) Noah Mulligan (First, B9), Robert Shultes (First, B12), Alex Barletta (First, B11), Gavin Ebert (First, B10), Kate Wachowiak (First, G9), Meaghan Mahar (First, G13). (Not Shown) Jhuliana Ludena (First, G10), Hannah Sweet (First, G11), Dylan Kodira (First, B13), Carlos Ludena II (First, B14), Sarah Weidman (Runner Up, G9), Riley Taylor (Runner Up, B11), Abby Sheehan (Runner Up, G11), Jake Koscielniak (Runner Up, B12).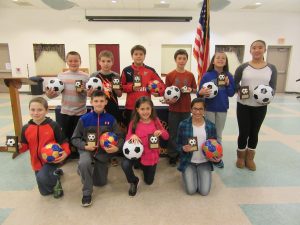 for more photos, visit the gallery below by clicking on the photo. for more information or to join the Knights of Columbus, visit the contact us link on this page.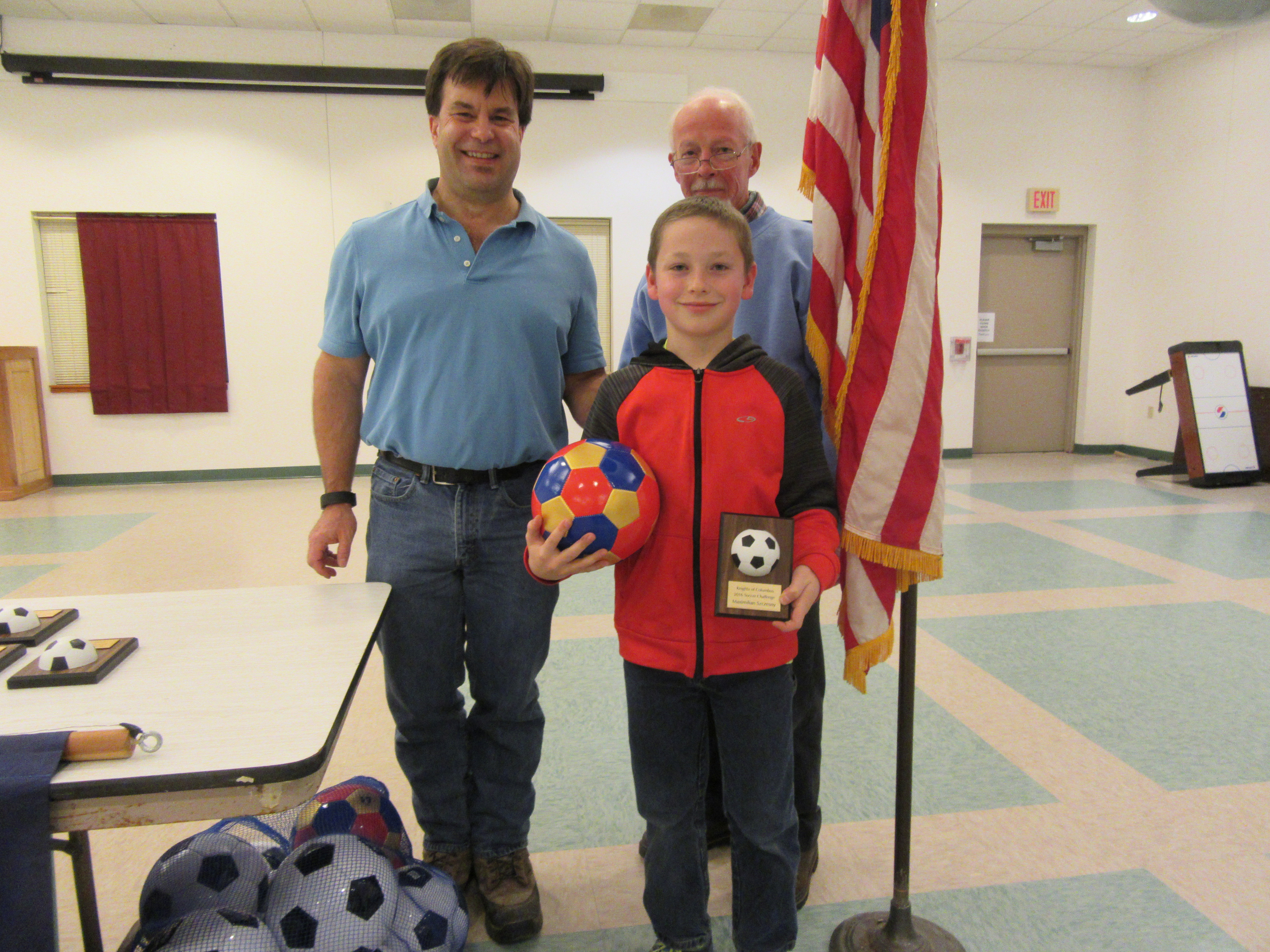 2016 Soccer Challenge